the area

Felton and West Thirston sit on either side of the river Coquet. The St Oswald's Way passes through the village and past Felton's unusual and beautiful 12th Century church, St. Michael and All Angels. Be sure to look inside.
For refreshments and gifts: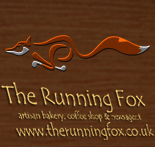 In a gorgeous Northumberland village close to the banks of the River Coquet lies The Running Fox. Our philosophy is to serve rustic yet excellent quality food. Our 40+ seat coffee shop is warm and welcoming offering a range of sandwiches, platters and soups, fresh pies and quiches, all made daily and served with our fresh hand made breads.

The Northumberland Arms, a beautiful Bar and Restaurant with Rooms by the River Coquet in the heart of Northumberland. Situated approximately one mile from the A1, perfectly positioned for direct access North & South; lies the idyllic village of Felton. The Northumberland Arms was built in the 1820's by Hugh Percy, 3rd Duke of Northumberland as a Coaching Inn and has now been fully renovated to an extremely high standard.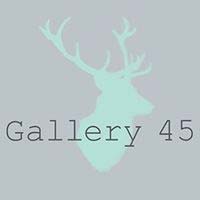 Gallery 45
Based in a converted village pub, we have a shop and art gallery, we run all sorts of creative workshops. We hold events and exhibitions and have rooms for hire for parties, meetings, music and dance. There are 8 resident artists' studios running a range of creative businesses that you are welcome to visit. We also sell coffee!