Latest Posts
The greenhouse is now open by prior appointment. Please email or call 01670 787776 to arrange a time. A visit normally takes ...

The Handlebards will perform Macbeth at Felton Park on saturday14th August 2021 at 6.30pm in aid of the North Northumberland ...
Categories
Historic England Report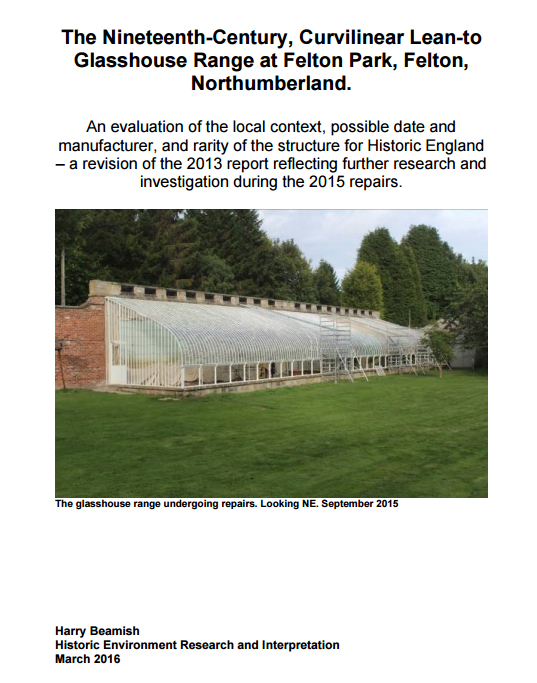 Historic England's report on the greenhouse, written by Harry Beamish, is now available here. It gives detailed insight into the history and significance of the building.