Latest Posts
Country Life has published an article today (29th March) on the greenhouse...

The greenhouse will feature in Episode 1 of Channel 4's Great British Restoration series. The programme will air at 8pm on ...
Categories
Historic England Report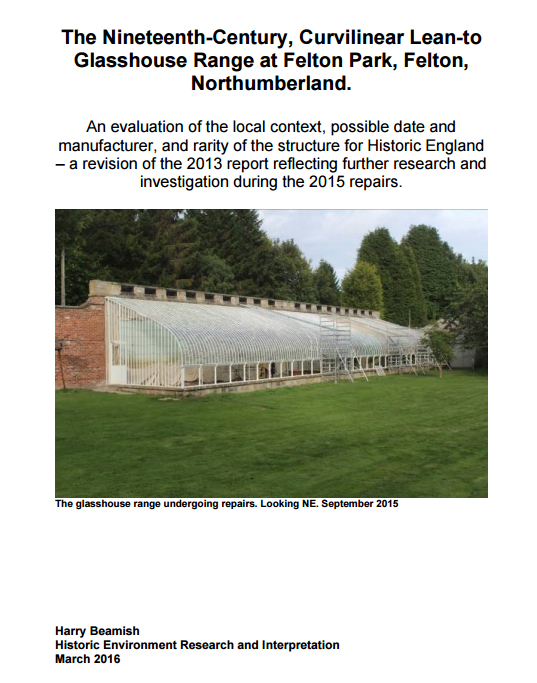 Historic England's report on the greenhouse, written by Harry Beamish, is now available here. It gives detailed insight into the history and significance of the building.