Latest Posts
The greenhouse will be open from 29th March to 12th April 2019 and then from 7th to 14th July and from 1st to 10th September...

The Handlebards will perform at Felton Park on 23rd August 2019 on behalf of the North Northumberland Hospice. The female ...
Categories
Historic England Report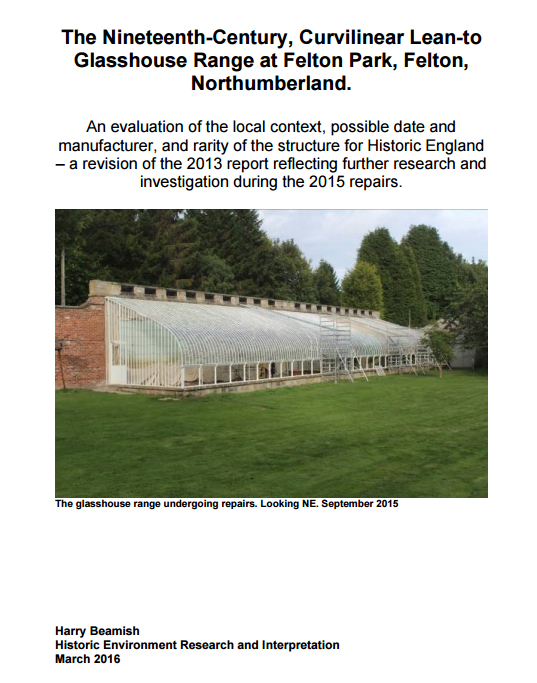 Historic England's report on the greenhouse, written by Harry Beamish, is now available here. It gives detailed insight into the history and significance of the building.